Product Description
Radiator Covers in 100% Carbon Fiber for Harley-Davidson VRSCF V- Rod Muscle
Glossy Plain Weave shown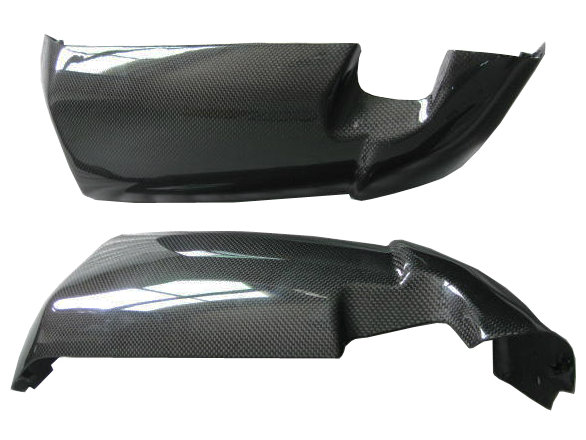 Other Details
If upon receipt, the item is not what you expected, no problem, no questions, 5 DAY money back guarantee ( buyer pays shipping). Our carbon fiber products are warranted against manufacturing defects for a period of ninety (90) days following proof of delivery. Please refer to our warranty tab for details.
Product Videos
Product Reviews
Disappointing radiator covers

Radiator covers look awesome but do not fit. first set of parts right side flew off when I hit highway speed because they omitted the tabs that hold the part on. I also had to remove the pins on each end and glue them in the right place. I called and talked to Wesley with customer service who is always awesome and is always professional. I ordered replacement parts with no questions asked. I received parts in a timely manner but they still did not fit properly they were still missing tabs that hold parts on and pins were still in wrong place. I modified the part by moving the pins and ened up glueing parts to mounting surface. This is not ideal because I will need to remove this part to access the brake reservoir at some point. I contacted Wesly again and he contacted the factory immediately and they told him that they ommited the tabs on part to simplify the design and were unwilling to change the design. Wesley stated that they may look for a new supplier for this part.