Product Description
Lower Fairings in 100% Carbon Fiber for Kawasaki ZX14/ZZR1400 2006+
Glossy Plain Weave shown.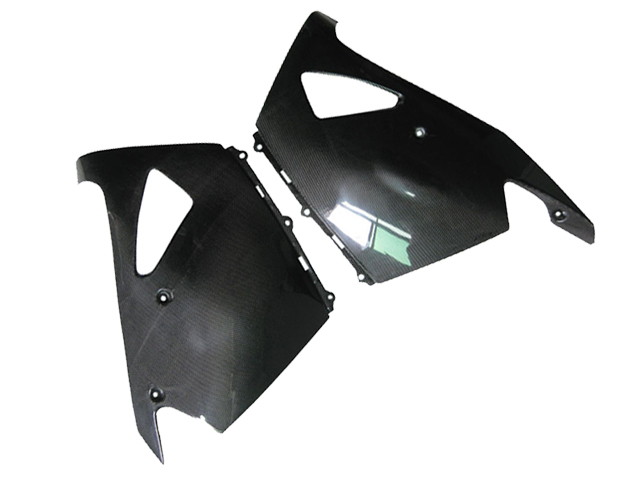 Other Details
If upon receipt, the item is not what you expected, no problem, no questions, 5 DAY money back guarantee ( buyer pays shipping). Our carbon fiber products are warranted against manufacturing defects for a period of ninety (90) days following proof of delivery. Please refer to our warranty tab for details.
Product Videos
Product Reviews
Nice quality not so nice fit

Lower panels look amazing! It took about an hour of work just to get them to fit.
I had to enlarge all the holes and and grind all the slots open and front and back. The panels also don't come down as low as the factory, so you can see the exhaust and header connections. Once all the grinding was done the ferment was nice.
It also too all of 6 weeks from order date to time of arrival.

I got these in 100% carbon matte Finnish twill weave. They are beautiful!
The twill is perfectly strait. The matte Finnish is amazing! The finished product is extremely well Finished!

Thank you Moto Composits! I will be back for more!